Home/Blog
Current (2015)
2014
2013
2012
2011
2010
2009
2008
2007
BabyBlogs
Majandra
Aliana
Travel Blogs
Europe/Egypt '06
Peru/Bolivia '08
Central Aust '09
Fiji '11
Cycling Maps & Routes
Links


Best viewed with Firefox




Site Built with gedit on Ubuntu


[Berchtesgaden, Germany]

The trip to Berchtesgaden was the shortest stay of our holiday. After an adventurous day in Werfen, we arrived to Berchtesgaden about 9pm. We headed straight for our hotel, the Hotel Bavaria, only a 5 minute walk from the railway station.

When we got to the hotel they said we did not have a booking, and that we should show them proof. We had printed the email booking so we showed them. They had no rooms left, but instead we slept in the wellness area. In this area is a small dining table, plus a separate area with sauna, shower, bath and other machines. While we were waiting the hotel ladies got some folding beds and made them up for us. We thought this was all a little strange, but a bed is a bed!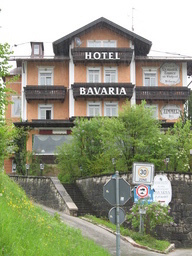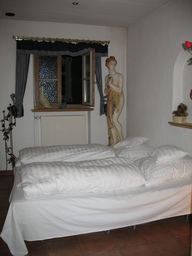 When we were alone, we turned the sauna on and enjoyed the warmth for 20 minutes. After this we had a shower and went to bed. The folding beds were surprisingly comfortable.

Next morning we had a decent breakfast and headed outside. The plan was go to to Eagle's Nest which was Hitler's House and is now a museum. But this day was wet and miserable and there was so much cloud that there would be no view from up there. So we decided to go for a walk around town for an hour, and the weather was just awful. So we went back to the hotel, grabbed our bags, and took the next train to Salzburg...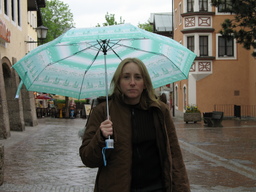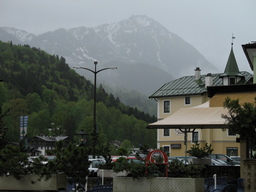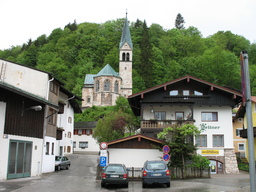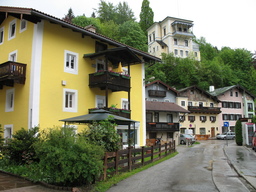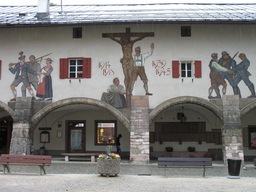 Next : Salzburg, Austria
or, back to Euroblog Index





---



Last modified: Wednesday, 01-Aug-2018 13:25:38 ACST
Site created by Callan Davies / CRUZN 2007-2010
Some content protected. Other content free for your use. Contact the Webmaster

Random Photo:


---
[Articles]
Talking to the Topfield TF5000PVRt using Linux and ftpd-topfield
Setting up DynDNS in Ubuntu/Linux
Restore GRUB boot manager after Windows destroyed it