Home/Blog
Current (2015)
2014
2013
2012
2011
2010
2009
2008
2007
BabyBlogs
Majandra
Aliana
Travel Blogs
Europe/Egypt '06
Peru/Bolivia '08
Central Aust '09
Fiji '11
Cycling Maps & Routes
Links


Best viewed with Firefox




Site Built with gedit on Ubuntu


[Changi Airport, Singapore]

Our Eurotrip had finally come to an end, and it was time to return home. On the way over we had stopped at Changi Airport for 5 hours or so. This time it was 16 hours. In the 5 hours we had spent here last time, we'd killed about as much time as possible - we'd had food, drink, walked around, seen the orchid gardens, and browsed through some shops. So what were we going to do for 16 hours?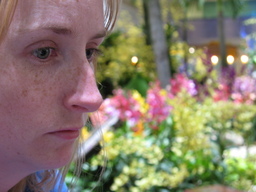 The first thing we did was wander round, to kill time until our transit hotel time. We were tired from all our travelling anyway, and we knew that the time zone difference when we got home would make it even worse. So we had booked a room at the transit hotel - basically a tiny hotel room with two beds and a toilet. Just enough to go there for 6 hours and catch up on some sleep.

After wandering for a couple of hours and then sleeping, we still had about 8 hours to kill. We went on a city tour which is put on by the City of Singapore in order to promote tourism. They take you on a comfortable bus from the airport to the city and around the city streets. They show you some of the areas where you can find markets, shops, restaurants, and some interesting buildings and parklands. It was nice to get a view of the city, but even better to have killed another 90 minutes or so. What is funny, is that the tour goes for perhaps 90 minutes, and after about an hour we could see lots of passengers falling asleep.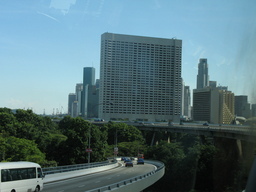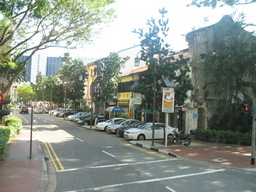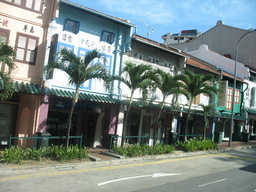 Back at the airport we visited some more shops, used some more free Internet, visited the Cactus Garden and the Sunflower Garden, both of which we really lovely, and grabbed some Indian food for dinner - at least I think it was dinner, time really had no meaning here!

I guess it was the tiredness that caused a stir up between Briony and I, which resulted in tears and bad moods. Half an hour later things were good again!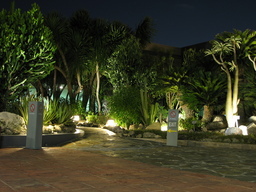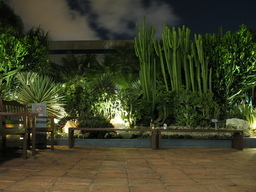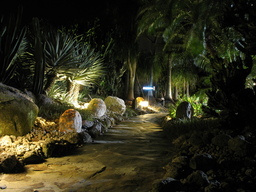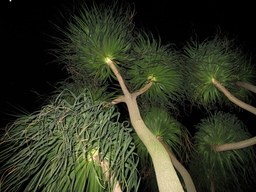 We grabbed some more free Internet, sat down at the far end of a corridor and read our books, then headed to McDonalds for a coffee. This was a McCafe and they had some cool stuff there, but we just ordered coffee for me and hot chocolate for Briony. I made sure to order large size so we could kill some extra time. When the drinks came out I realised that 'large' is an understatement - these were HUGE!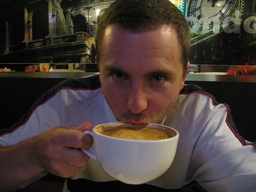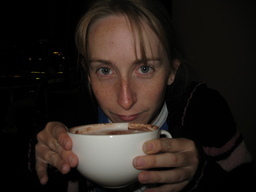 Half an hour later it was time to do a final wander. We picked up an orchid inside a piece of glass, this was a present for Briony's father, and a wire dragon thing for ourselves. After a little more wandering we went to our designated gate to get our flight home. Of course the designated gate is really just another waiting room that you can't leave, and you have to stay there for about 40 minutes. All good in the end though, and when our boarding call came we were glad to be going home.


Euroblog has come to an end - Thanks for reading!
Return to Euroblog Index
or, back to Home Page




---



Last modified: Wednesday, 01-Aug-2018 13:25:38 ACST
Site created by Callan Davies / CRUZN 2007-2010
Some content protected. Other content free for your use. Contact the Webmaster

Random Photo:


---
[Articles]
Talking to the Topfield TF5000PVRt using Linux and ftpd-topfield
Setting up DynDNS in Ubuntu/Linux
Restore GRUB boot manager after Windows destroyed it