Home/Blog
Current (2015)
2014
2013
2012
2011
2010
2009
2008
2007
BabyBlogs
Majandra
Aliana
Travel Blogs
Europe/Egypt '06
Peru/Bolivia '08
Central Aust '09
Fiji '11
Cycling Maps & Routes
Links


Best viewed with Firefox




Site Built with gedit on Ubuntu


[Innsbruck, Austria]

We arrived on the train from Fuessen in the late afternoon. Our hotel (IBIS Innsbruck) was part of the railway station complex, basically it was right above the station. The hotel was nice and modern inside, and we had a view of the railway station from our window but there was no noise from the trains.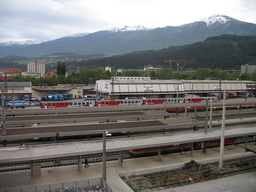 We hung around the hotel for a little while, and then went out for a walk to see the city, and grab some dinner. We ate at a pizza restaurant which was upstairs near the Goldenes Dachl. The food was quite good, although it was weird eating so late at night as we were about the only people in the restaurant.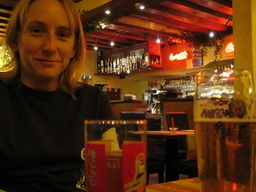 After dinner we walked sort of around the city, instead of directly back to the hotel, and of course it was dark. We had a crappy map that we printed from the Internet, but it seems that as we spent more time on our holiday, my map reading skills got worse. I have to say though, sometimes there is a distinct lack of signs, which makes it hard to figure out where you actually are, so of course any map is useless. And of course the map was not very big or detailed so you really can't blame me for getting lost :)

Anyway after a whole bunch of walking we found ourself climbing up an embankment next to a highway, and we eventually found our hotel.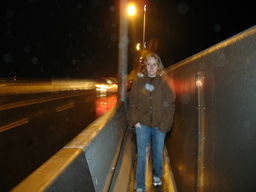 The next day was a sleep in, and then off to see a few sights. We decided we really didn't have time to go up the Bergseil Tower or the Cable Cars, so we just wandered the city and soaked up the sights and atmosphere. We spent a fair bit of time time at Dom St Jakob (St Jakob Cathedral) which was absolutely spectacular.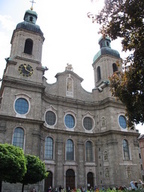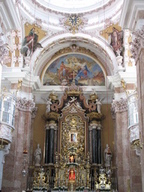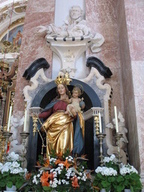 We then saw a bunch of other tourist sites such as Goldenes Dachl (not very exciting), Jesuitenkirche (Jesuit Church), Rudolfs Brunnen (Rudolfs Fountain) and of course the Triumphpforte (Triumphal Arch). We also walked around (but not inside) the Hofburg (Imperial Palace). By the time we had seen all these sights and had coffee and cake at a rather expensive cafe, it was time to start packing up.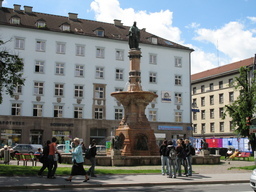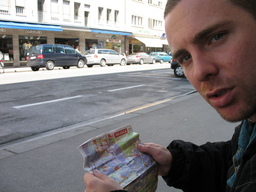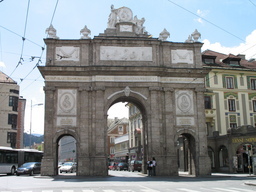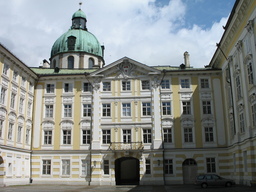 We headed back to the hotel (straight back this time!) to got ready for our train to Venice. Of course an Austrian train ride isn't complete without an Apple Strudel!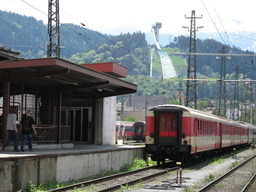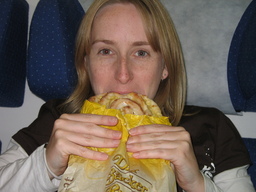 Next : Venice, Italy
or, back to Euroblog Index




---



Last modified: Wednesday, 01-Aug-2018 13:25:38 ACST
Site created by Callan Davies / CRUZN 2007-2010
Some content protected. Other content free for your use. Contact the Webmaster

Random Photo:


---
[Articles]
Talking to the Topfield TF5000PVRt using Linux and ftpd-topfield
Setting up DynDNS in Ubuntu/Linux
Restore GRUB boot manager after Windows destroyed it